Author Archives: Bernard
HOLY THURSDAY No morning Mass
Portarlington: 7.30pm Evening Mass of the Lord's Supper followed by procession to the Altar of Repose and Adoration of the Blessed Sacrament until 11pm
Killenard: 7.30pm Evening Mass of the Lord's Supper. Adoration of the Blessed Sacrament until 9pm
Posted in Events | Comments Off
You are most welcome to join with us for our Christmas ceremonies. Christ our Saviour is born.
Christmas Eve
Portarlington Church: 9.00pm (Carol singing begins at 8pm)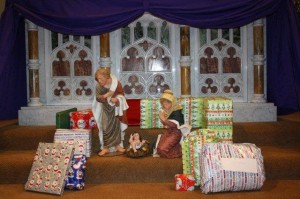 Emo Church: 9.00pm
Killenard Church: 7.30pm
Rath Church: 7.30pm
Christmas Day
Portarlington Church:
9.00am & 12.15pm
Emo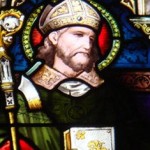 Saturday 17th March is St. Patrick's Day and a Holy Day of Obligation. St Patrick's Day masses are as follows;
Portarlington: Fri. 16th (Vigil) 6.15pm
Saturday 17th 9.00am and 12.15pm (Comhaltas have prepared the Liturgy)
Killenard: Sat. 17th March 10.30am
Emo: Fri. 16th (Vigil) 7.30pm & Sat.